Tree Trimming Types: The Good, the Bad, and the Ugly
Tree trimming and tree pruning are essential for maintaining the tree's appearance, improving its health, removing unhealthy growth, and preventing branch failure. Tree trimming also helps to protect property and structures like houses and power lines.
Trimming allows you to remove loose branches, which helps prevent a power outage and unnecessary repairs to your damaged property. When dead branches break and fall on the property, they cause property damage.
Tree trimming and pruning will also help to keep diseases at bay. Tree trimming can be good, bad, or ugly. It would be preferable if you learned some tree trimming techniques. Avoid leaving a large branch stub or removing the branch collar when trimming. Tree N Space Unlimited offers the following tree trimming services:
Crown Reduction
This type of pruning reduces the tree's height while spreading the crown. The method is distinct and preferable to tree topping. One of the most effective types of tree pruning is crown reduction. It reduces the stress that trees may experience as a result of overly heavy limbs or intense winter storms, which helps to prevent breaking.
The cuts should be kept short in order to preserve the structure. This will aid in the tree's health.
Tree Topping
The tree topping is also referred to as the "heading". It is a method for reducing the size of the tree. You do not need to cut specific tree branches when using this technique. It can cause the tree to weaken and cause problems such as;
Pest infestations

Sunburn

Decay

Diseases
Tree topping is regarded as a "poor method of tree trimming". When a tree is weakened by this technique, it can break and cause damage to a structure such as a house. Despite the harm done to the trees and the potential damage to property, some people continue to use the method.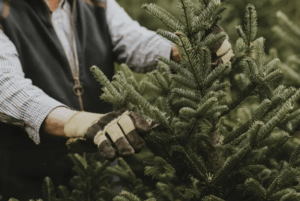 Dead Wooding
It is a technique that involves getting rid of dead limbs from trees that have;
Developed disease

Become infested with pests

Dead or broken branches
Dead wood contributes to the health of trees by removing pest food sources and preventing the spread of diseases. It also aids in the prevention of accidents caused by tree limbs from the bottom of the tree trunk and too many branches falling.
It is one of the best tree trimming methods for healthy trees. If you are unable to do the trimming yourself, you can hire a tree service company.
Crown Lifting
Crown lifting is an efficient tree trimming technique that involves elevating the tree crown. Low branches can be removed using crown lifting so that they do not obstruct walkways or brush against structures.
When elevating the crown, it is critical to avoid over-trimming or removing significant lower branches. This could result in sunburn and deterioration. Professional tree care workers can do it better.
Why Choose Our Tree Pruning And Trimming Services In Rogers, AR?
There are various types of tree trimming, and you can choose what you want. Each pruning method involves the tree's crown. The trimming technique is determined by several factors, including the tree's age, environment, and species.
Trimming and pruning trees promotes healthy growth, improves curb appeal, and increases safety. Tree pruning is most effective between early spring and late fall.
Tree N Scapes Unlimited offers dependable tree service in Rogers, Arkansas. We have extensive experience in tree pruning and trimming as well as tree services. We provide tree trimming services to both commercial and residential clients.
We have the necessary equipment, tools, and techniques for tree trimming. We also trim trees of all shapes and sizes, from fruit trees to oak trees.
In Rogers, AR, we have a professional team that offers high-quality services at reasonable prices. Tree N Scapes Unlimited employs certified arborists who are dependable and experienced in providing quality tree services. We are insured, licensed, and family-owned. We provide free estimates as well as same-day service.
For more information regarding tree trimming and pruning as well as other related services, contact us today. We also provide land clearing, stump grinding, and tree removal services.

Over the years Trees N Scapes Unl. has worked with many clients and has always provided affordable rates, safe and efficient methods, always responsible and stand behind our name.