Landscape Design & Installation Bentonville AR

Over the years Trees N Scapes Unl. has worked with many clients and has always provided affordable rates, safe and efficient methods, always responsible and stand behind our name.
Landscape Design and Installation Services
If you are looking to transform your yard into a beautiful and functional space where you can relax and spend time with your family and friends, Trees N Scapes Unlimited can help. From lush and vibrant plants to intricate rock and water features, we offer an extensive range of landscaping solutions for your home or business. Contact us today at (479) 802-5766 to get started.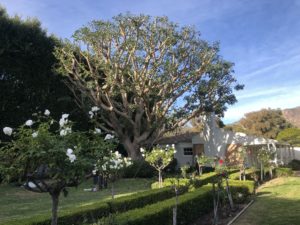 Designing the perfect landscape for your home or business requires intensive planning and a keen eye for design. A lot of factors need to be considered when it comes to your landscape design, including the lay of your land, the types of plants best suited for the area, and the overall functionality of your landscape. That is why it's important to work with a professional who can help you create an outdoor space that not only looks beautiful but is also practical.
At Trees N Scapes Unlimited, we offer a full range of landscaping services from design consultation to installation and maintenance. Whether you have a vision for your yard or simply need help sprucing up the space you already have, our team of experts can help. From small and simple landscaping projects to larger and more complex ones, we can create a unique landscape design solution for your Bentonville, AR property.
Why Invest in Professional Landscape Design and Installation?
Here are some of the reasons why investing in a professional landscaping service is the best way to approach your landscape design project:
Creates Unique Design Solution
Landscape design is a highly creative process, and no two projects are alike. Every yard has its own unique needs and requirements, which means that a customized solution is required to make your outdoor space flourish. A professional landscape designer knows how to match the right plants with the right soil conditions and create a landscape design that will accommodate your yard's challenges.
Enhances Your Property's Curb Appeal
Landscape design can dramatically improve the overall look and aesthetics of your home or business. When done correctly, landscaping can bring out the best features of your property and increase its value. A well-designed landscape definitely enhances the look and feel of your outdoor space, creating a welcoming environment for your family and guests to relax and unwind.
Creates a Functional Outdoor Space
Whether you're hosting a large gathering of friends and family, or simply looking for somewhere to read a book in the shade on a Sunday afternoon, there's nothing like having an outdoor space that offers ample room to move around. The best way to ensure that you get this kind of functionality from your yard is by working with a professional landscape designer or installer.
Trust the Landscaping Experts at Trees N Scapes Unlimited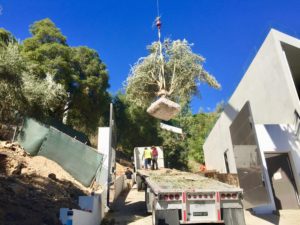 When you're ready to transform your residential or commercial property into a beautiful, functional space, contact the experts at Trees N Scapes Unlimited. From design and installation to maintenance and upkeep, we offer a full range of landscaping services that will help create your dream outdoor living space. Here are some of the professional landscaping services that we offer:
Landscape Design
Planning, designing, and creating a functional landscape for your home or business require expertise, skill, and creativity. At Trees N Scapes Unlimited, our team of designers has the knowledge and experience in creating unique, custom landscapes that will suit your taste and meet your budget.
Landscape Installation
Once your landscape design has been finalized, our team will begin the installation process. We install both small and large landscapes for residential and commercial properties, making sure that every detail is taken into consideration to ensure that your vision becomes a reality.
Landscape Maintenance
A well-designed landscape is a thing of beauty, but it requires ongoing care and maintenance to keep it looking great. Our professional maintenance services can help you keep your landscape looking beautiful throughout the seasons, and our team will ensure that all of your plants are irrigated, pruned, and fertilized as needed.
Landscape Renovation
If a landscaping project you have completed in the past went well, but you feel that your outdoor space has become outdated or is in need of a facelift, our team can help. We have the skills and expertise necessary to transform an existing landscape into something completely different and unique.
Call Trees N Scapes Unlimited Today
When it comes to landscape design and installation, professional landscaping services can help turn your dream outdoor space into a reality. At Trees N Scapes Unlimited, we provide creative solutions, unparalleled service, and exceptional results that can help you achieve your vision.
Reach out to us today to schedule a free initial consultation and learn more about our custom landscape design services. You may also call us at (479) 802-5766 for more information.