Hardscaping Bentonville AR
Hardscaping Services
A beautiful yard not only features a lush and healthy lawn, but also a variety of different hardscaping elements that provide the right amount of privacy, space, and visual interest. At Trees N Scapes Unlimited, we work on both residential and commercial projects to help you bring your outdoor space to life with a variety of stone, wood, and concrete options for patios, walkways, retaining walls, decks, and so much more. Contact us today at (479) 802-5766 to learn more about our hardscaping services.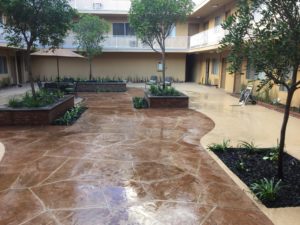 Hardscaping refers to permanent additions to your landscape that help define spaces and highlight the beauty of your yard. It incorporates materials such as rocks, stones, bricks, pavers, and cement to create an outdoor space that is both functional and aesthetically pleasing.
At Trees N Scapes Unlimited, our team is made up of professional landscape designers who are highly skilled at incorporating hardscaping elements into each project we take on. Whether you're looking to install a new patio, add a stunning paver walkway, or construct a beautiful stone wall, we have the skills, equipment, and manpower to make your vision a reality.
Custom Hardscape Design and Installation in Bentonville, AR
At Trees N Scapes Unlimited, we believe in providing property owners with custom hardscape designs that are both unique and functional. 
Here are some of the hardscaping elements that we frequently install for our clients:
Patios and Walkways
Constructing a new patio or walkway is an excellent way to increase the size and usability of your yard. Patios can be used as entertaining spaces where you can enjoy dinner with friends, host pool parties, or just relax on a quiet evening. Meanwhile, walkways give you access to different areas of your yard, allowing you to move between the lawn, garden beds, and other features without damaging your grass.
Retaining Walls
Retaining walls are structures that are built to hold back soil and prevent erosion. At Trees N Scapes Unlimited, our team is able to construct both straight retaining walls that run along the length of your property, as well as curved sections that follow the natural contours of your yard. We can also use different materials for the face of these structures, such as natural stones or bricks, and we can add steps and seating areas to create a place for you to sit and enjoy the outdoors.
Decking
Decking is an excellent addition to any outdoor space that has ample sunlight throughout the day. Whether you want to install a new platform directly on the ground or construct a multi-level deck with stairs, our team can help you build the perfect structure for your yard. We can also help install railings to provide the right amount of safety, as well as benches, tables, and other furniture to turn your deck into an outdoor living room.
Fire Pits and Outdoor Kitchens
Fire pits and outdoor kitchens are great features for those who want to build a space in their yard to entertain guests. Not only do these elements provide a beautiful focal point, but they also allow people to gather together, enjoy the outdoors, and socialize. Whether you want to build a freestanding fire pit or connect an outdoor kitchen with an existing patio, we've got you covered.
The Best Hardscaping Contractor in Bentonville, AR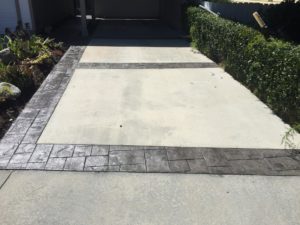 If you are searching for a top-rated hardscaping contractor in Bentonville, AR, look no further than Trees N Scapes Unlimited. Our team provides custom designs and installations that are built with longevity in mind. Whether you are planning to construct a brand-new patio, add custom benches, or build a beautiful retaining wall, we have the skills and equipment needed to make your vision a reality.
As a locally owned and operated company, we are committed to providing our clients with excellent workmanship and superior customer service. We are dedicated to completing every project on time and within budget, giving you peace of mind knowing that your hardscaping project is in the very best of hands.
Contact Trees N Scapes Unlimited Today to Get Started
To start your custom hardscape design and installation project in Bentonville, AR, contact the team at Trees N Scapes Unlimited today. Our professional landscape designers will be more than happy to walk you through the process and help you get started.
Give us a call at (479) 802-5766 or use our online contact form to request for a free initial consultation and a no-obligation estimate.

Over the years Trees N Scapes Unl. has worked with many clients and has always provided affordable rates, safe and efficient methods, always responsible and stand behind our name.